Diplomunion
Hello everybody,
A while back I created a map titled Great Britain RP. It was an open field strategy/RP map that had Rome and 11 celtic tribes of Britain. I am going to remake this map but completely RTS and not have the RP part. The map will be based on towns and cities for income and wood being harvested by slaves. Heroes will not have spells but instead will have unique passives or auras to that hero. E.g. Julius Caeser will have Command aura and Endurance aura.
A previous thing in the map was attrition. When mana reached 0, units started to lose health. Towns, Cities, Garrisons and Farms would restock mana. This stops armies camping in the middle of fields and makes the game more realistic.

The Races
Rome
-Rome will start in Northern France, the only race to start outside of the British Isles. They will have to take the remaining Gaulish tribes before they can start their invasion of Britain.
-Each race will have their own unique unit however, Rome has several. They have...
Today I went ahead and created a system where all item interactions (saving selling, that is still done at the Thrones/Altars) can be done in the corners of the maps. Therefore if you want to buy an item, you visit the corner and buy it and it is transferred to your hero. Furthermore you can purchase completed rare or unique items there if you have enough item points, allowing you to forgo the process of having to combine other items. Finally, purchasing a rare or unique scroll now automatically combines items even if there are no items available item slots for the scroll to go into.

I was hoping this would reduce some of the tedious process of buying items and crafting them. But it also means you don't have to visit the Thrones anymore to buy items, you can do it from anywhere on the map.

Let me know if you guys think this is a good system. I'll probably try it for one version just to get some feedback. I found that the current system in the game is difficult to use for new...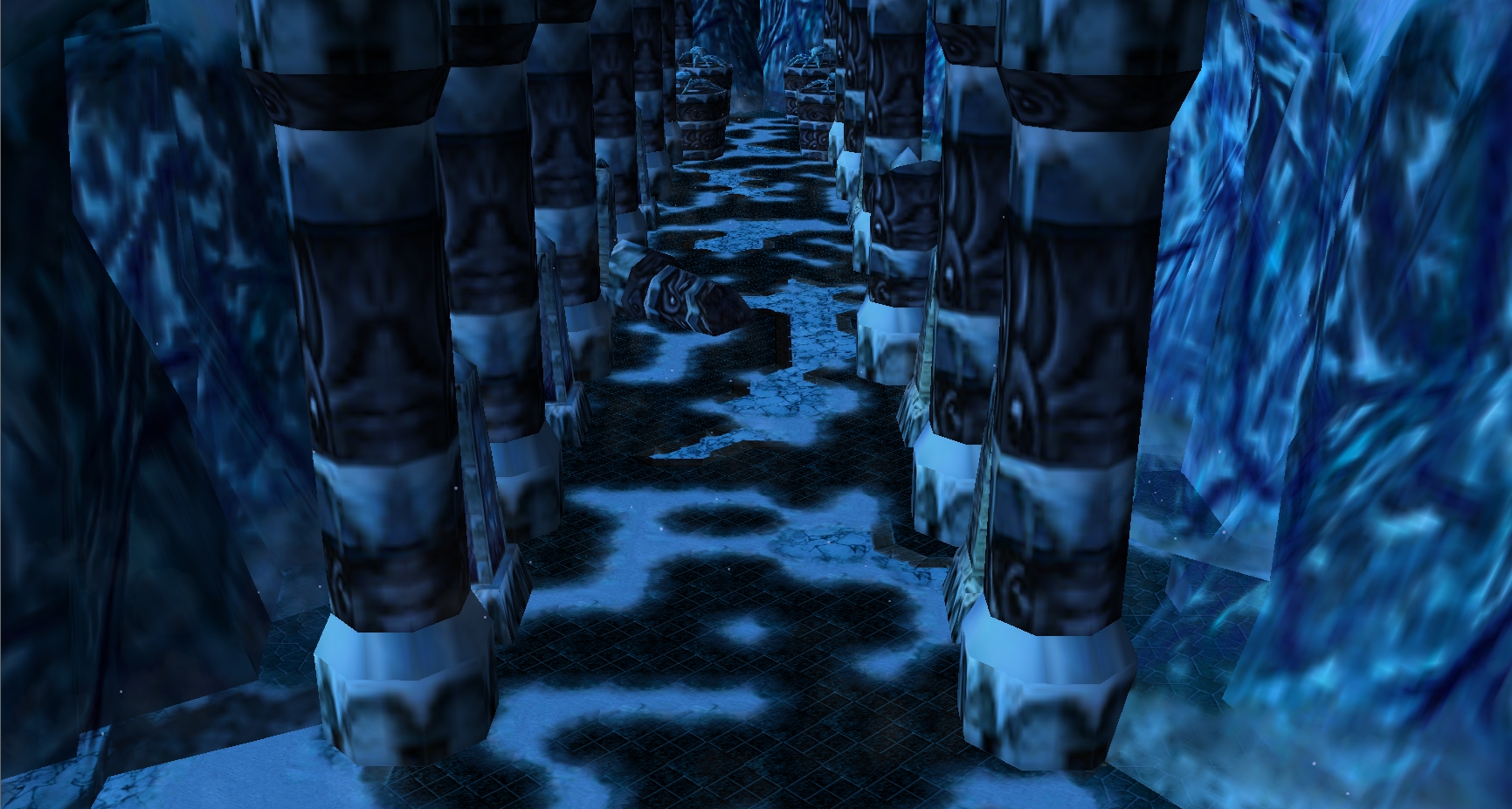 Hey guys. I realized I haven't had much activity on Diplo as I could, and so I decided to let you guys know I am competing in the Cinematic Contest. It'll be fun, and I already have the story outlined. All I need to do is terrain, get some models, and then do camerawork/dialogue (not voiced, unless we have a volunteer with a decent mic).

Anyways, here's the story, and then photos!

The story will be taking place as a sort of flashback within the halls of Icecrown Citadel. It tells of how she was taken from childhood and put into the training of the Kirin'tor. There, she fell in love and studied within the halls of Dalaran. After it's destruction by Arthas, she fled with the rest of the mages from Dalaran and eventually New Dalaran is formed. The Kirin'tor heartily push back the Scourge, gaining vengance against the Lich King. After his death, the Kirin'tor observed Leya's power, and instead of making her a high position of power within the Kirin'tor, set her to the dreaded task of...